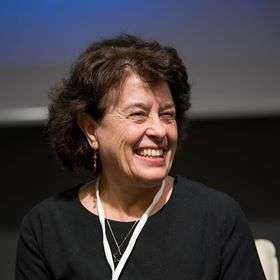 Leah Davcheva
Leah Davcheva, PhD, is the founder and director of AHA moments – Centre for Interculturality, Solutions Focus, and Host Leadership. She is an international trainer, coach, community builder, researcher, and (co-) author of books, articles and learning materials. Leah has contributed to and is instrumental in laying the foundations of Host leadership practices in Bulgaria.
Host Leadership Gifts to Community Building (Leah Davcheva)
In March 2020, Leah, with neighbours, initiated the building of a neighbourhood community. The process - intuitive, slow, and small scale - has been unfolding over several years now. Taken by the flow of it, Leah found herself leading the transformation of the neighbourhood into a community.
Insights from host leading, appeared to be useful when making one small step after another and also, when looking into where we want to go. I need to explore further and amplify the benefits of combining knowledge and practices from Host Leadership and community development.
One way to go about this is to ask one or more of the neighbours about the community. How did it start for them? Who /was / is involved? What happened? Where? When? What did we do? How? I propose to host a 90-minute session in which we explore snippets of their narrated experience. We might then draw connections between the practices and ideas of Host Leadership and neighbouthood building and recognise the possibilities that occur when Host Leadership supports community development.