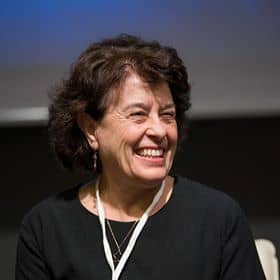 Leah Davcheva
Leah Davcheva, PhD, is the founder and director of AHA moments – Centre for Interculturality, Solutions Focus and Host Leadership. She is an international trainer, coach, researcher, and (co-) author of books, articles and learning materials. Most important for her is that the people she works with move forward in the direction they desire.
Benefits of noticing and making use of the common ground between host leading and zones of interculturality
A curious connection has grabbed our attention in the Intercultural and the Host Leadership strands of our work. The idea of shared ground between the two – conceptual and practice-oriented – has come about as an outcome of Leah's current work with "globe-trotting" senior executives from global and transnational companies, and Rachel's and Leah's work in higher education with internationally networked students and colleagues.
In our conversations with students, colleagues and executives we often arrive at issues concerning their performance as leaders in the varying organisational and cultural contexts they find themselves in. They want to engage with the sensitivities of the people on their teams and in their circles of interaction, and to draw them in, in culturally appropriate ways. Delving into large-scale cultural dimensions theories as part of the traditional cross-cultural training agenda is less likely to help in their day-to-day dealings with colleagues, peers and clients. Rather, they are keen to develop and amplify the spaces in which they interact with others in practical ways.
And precisely here is the point where we can employ ideas from Host leadership and Zones of Interculturality . Host leading is about building relationships – at work, in education, in the community, in society, at home – to engage with others. Equally, engagement with people is a key ingredient in intercultural interactions. Another common thread is a shared emphasis on the dynamics of performance. Stepping into and out of the six host leading roles and dealing one's identity cards in zones of interculturality, both manifest themselves as work ceaselessly in progress.
We offer to host a 90-minute session in which we explore together some commonalities between Host Leadership and Zones of Interculturality. We hope that the opportunity of beginning to construct common ground between Host Leadership and Zones of Interculturality offers a firm foundation for us to think further and improve our practice at the intersection between these fields.