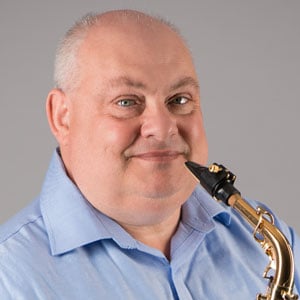 Dr. Mark McKergow
Dr Mark McKergow is an international speaker, trainer, consultant, author, and director of the Centre for Solutions Focus at Work, based in Edinburgh, Scotland. Mark has written five books and dozens of articles on using Solution Focused ideas within organisational and coaching practice, including The Solutions Focus (with Paul Z Jackson) and Solutions Focus Working (with Jenny Clarke). His latest work is The Host Leadership Field Book (Solutions Books, 2019). Mark is widely known for his ability to connect complex ideas with simplicity in practice. He sits on the Editorial Boards of both the Journal of Systemic Therapies and the Journal of Solution Focused Brief Practice.
How can I use the ''Users guide to the future''
The "User`s guide to the future" is a powerful model developed by Mark McKergow for Solution-Focused and hosting working with the future. In our session, we will explain the model and demonstrate in live coaching how clients find signs of progress facing challenging and complex projects.
Learning outcomes:
After the session, SF practitioners will be able to work with the model in coaching or team coaching situations. They can support clients in stuck and tough situations by focusing strongly on signs of progress. Leaders will have some fresh ideas on how to plan and steer complex projects in an SF (and very agile) way - together with their team. In a stance of Host Leadership, they will be able to better accept uncertainty. One participant will have the chance to be supported in a challenging situation by a coach and find tiny signs of progress to take home with.
Introduction to Host Leadership
In this workshop-style session you can learn about host leadership and experience hosting as well.
We will give our best to create an inviting learning environment and to support you to connect with the topic as well as with the other participants.
Learning objectives:
The participants know about hosting and host leadership.
Experiences participants experience a new style to deliver the topic.